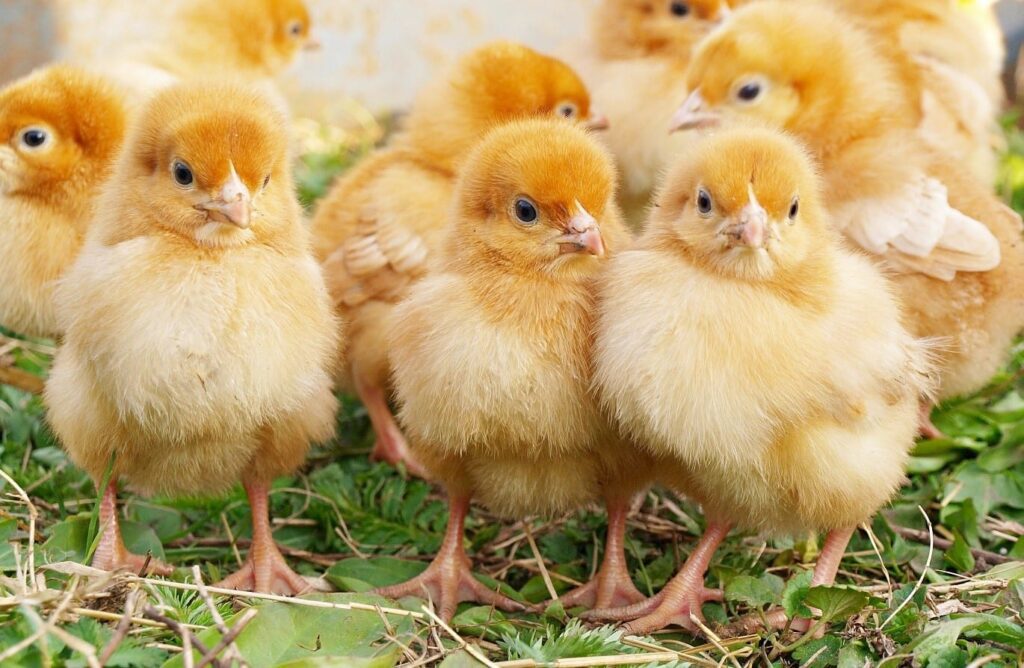 Raising chickens isn't always easy, especially when your chickens aren't healthy when you receive them or develop diseases soon after. However, you can protect your investment in your flock and save yourself a lot of frustration by taking steps to get your chicks from the most reputable sources.
One factor to consider is deciding whether to purchase your chicks from an NPIP-certified hatchery.
So What Is the NPIP?
The National Poultry Improvement Plan (NPIP) is a voluntary program overseen by the United States Department of Agriculture (USDA) and managed by each state. The program monitors flocks and hatcheries for a variety of serious diseases that can devastate chicken populations and create serious consequences for the poultry industry.
The NPIP was first established in 1935 to eliminate Pullorum Disease caused by Salmonella Pullorum, a disease that devastated the poultry industry in the late 1920s, causing an 80% mortality rate among baby poultry.
The program was later extended and refined to include testing and monitoring for other vertically transmitted chicken diseases (diseases that can be passed from parent to egg) including:
Salmonella Pullorum
Salmonella Gallinarum
Salmonella Enteritidis
Mycoplasma Gallisepticum
Mycoplasma Synoviae
Mycoplasma Meleagridis
Monitoring and testing for Avian Influenza was added in 2006 when the poultry industry began exporting large quantities of poultry. The NPIP currently includes commercial poultry, turkeys, waterfowl, exhibition poultry, backyard poultry, and game birds.
NPIP Standards
NPIP-certified hatcheries adhere to a set of established standards that ensure the birds they breed or sell are free from infection of the diseases described above. These standards include blood testing for their flocks, adherence to bacteriological examination procedures, sanitation procedures, molecular examination procedures, and biosecurity principles.
For a complete explanation of NPIP standards download the National Poultry Improvement Plan Program Standards PDF.
How Hatcheries Get NPIP-Certified
Testing Procedures
Hatcheries are required to test their flock for the diseases included in their certification. While testing procedures vary from state to state, blood testing for a representative sample of the flock (usually 300 birds) is required prior to receiving certification. If a hatchery has less than 300 birds, all birds will typically be tested. Hatcheries must re-test their flock annually to maintain NPIP certification.
Biosecurity
NPIP-certified hatcheries are required to maintain standards for biosecurity in order to ensure the continued health of their flock.
Traffic Control
NPIP-certified hatcheries follow specific procedures to control traffic (people, other animals, vehicles, and equipment) to reduce the risk of introducing diseases to their flock.
Pest Control
Rodents, insects, and even other birds can introduce diseases to the flock, so NPIP-certified hatcheries must have a plan in place to avoid attracting pests, as well as a maintenance program to prevent infestations.
Reporting
NPIP hatcheries are required to report unusual illnesses or elevated mortality rates within their flocks.
Facilities / Equipment Inspections
Most states require hatcheries to undergo a complete facilities and equipment inspection before awarding NPIP certification. These inspections ensure that the hatchery has the proper equipment and procedures in place to ensure the continued health of their flock.
Whether you're buying chicks for the first time or adding to your growing flock, buying chicks from an NPIP-certified hatchery can offer some peace of mind. However, it is important to understand that NPIP certification alone will not guarantee healthy chicks. The required testing procedures only cover a handful of diseases that can affect your flock. NPIP certification is simply one standard to consider when searching for reputable hatcheries.
Whether you're just getting started or are ready to buy additional chicks to expand your flock, Freedom Ranger Hatchery maintains our own breeding stock of Freedom Ranger and GMO Free Parent chickens. All of our hatcheries are NPIP-certified and we're dedicated to traditional, sustainable, and environmentally-friendly farming methods that produce high-quality chickens for our customers. We ship our chickens all across the country from our family farm in Lancaster County, PA. Check out our selection of broilers, egg layers, and dual-purpose breeds to get started!