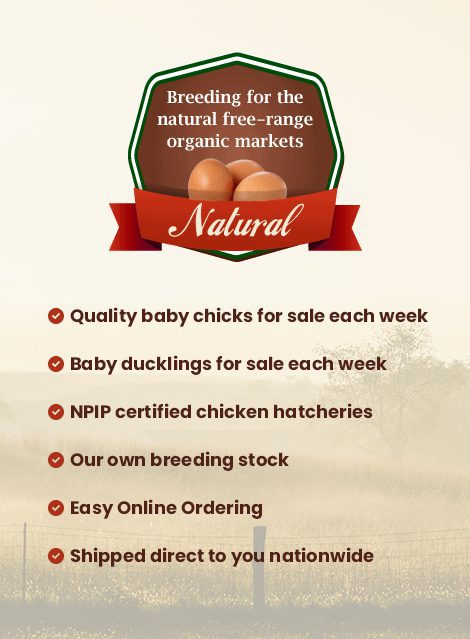 Our Guarantee When You Buy Baby Chicks
We call this operation a "family of hatcheries" for one very simple reason: We are, in fact, family—and we want you to feel like you're a part of that group when ordering chicks. Along with that family value comes the commandment to "Love Your Neighbor as Yourself," and we do that with this guarantee to you.
Every week, newly hatched, health-certified ducklings and baby chicks will be ready to ship directly from our hatcheries to you. All four of our hatcheries are NPIP-certified, meaning that we regularly test our flocks for disease.
We also guarantee that we have our very own breeding stock, housed in family-owned and operated farms. The eggs are picked up weekly and brought to the hatchery.
And finally, when buying your chicks, we strive for a hassle-free ordering process and do our best to ensure fast, humane shipping everywhere in the continental U.S., Hawaii, and Puerto Rico.