Bronze Turkey
Starting at $13.95 each
Broad Breasted Bronze Turkeys from Freedom Ranger Hatchery
When we call our Bronze "robust" we're referring to their ability to thrive in pastured, free-range, and indoor environments. The turkey poults we sell grow quickly, to provide remarkable economic returns for live-processing operations, as well as for homesteaders raising their own food.
Download Growth Objectives Chart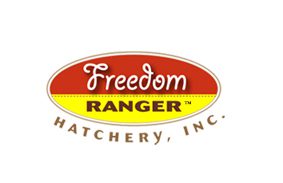 Freedom Ranger
In 2005, Kendall and his wife Ginger started hatching chicks in their two-car detached garage. The operation eventually expanded and was launched as Fox Farm & Hatchery, Inc. The Foxes then purchased the Freedom Ranger brand and incorporated the business under the name Freedom Ranger Hatchery, Inc.
Bronze Turkey
Qty
Price
1-14

$13.95

15-20

$11.95

21-40

$10.95

41-80

$9.95

81-160

$9.45

161+

$8.95

Next Available Ship Date 5/6/2024